The emergence of the internet and smartphones has occupied humans in every aspect. Furthermore, these brilliant immersive technologies enhanced by big tech companies make science fiction a reality.
NVIDIA and Autodesk are enhancing collaborative extended reality (XR) experience through cloud technology. (Source)
NVIDIA and Autodesk have announced the launch of NVIDIA CloudXR and Autodesk VRED on Amazon Web Services (AWS). This cloud computing platform allows users to run their applications and software.
NVIDIA and Autodesk's collaborative decision to launch their technologies as a "Quick Start" option on AWS is a step toward closing the gap between extended reality technologies and mainstream adoption. As a result, users can now use NVIDIA CloudXR and Autodesk VRED to create high-quality, immersive XR experiences anytime and anywhere.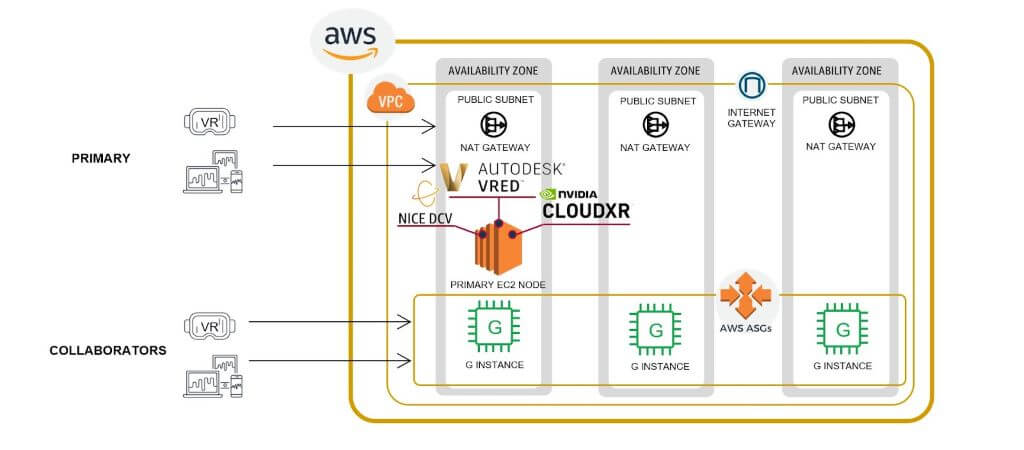 Autodesk VRED is a 3D visualization solution well-known among professionals in the architecture, engineering, and construction (AEC) industries. Users of VRED create dynamic presentations and interactive environments using real-time 3D assets.
NVIDIA CloudXR is based on NVIDIA RTX technology and provides seamless streaming of extended reality experiences across various networks, including the cloud, data centers, and mobile data networks.
AWS Quick Start makes it simple for anyone to gain access to these technologies. With the help of NVIDIA CloudXR and dedicated NVIDIA RTX graphic cards and virtual workstation platforms, VRED users can maximize designing and streaming immersive XR experiences.
Niantic unveiled a new reference to the headset in partnership with Qualcomm's new Snapdragon AR2 Gen 1 processor. (Source)
Niantic, the company that created augmented reality games, including popular undying Pokemon Go and much more, revealed a new outdoor AR headset development using Qualcomm's latest snapdragon AR2 chips in collaboration with Qualcomm. Niantic Founder and CEO John Hanke are betting on AR glasses being the thing after smartphones.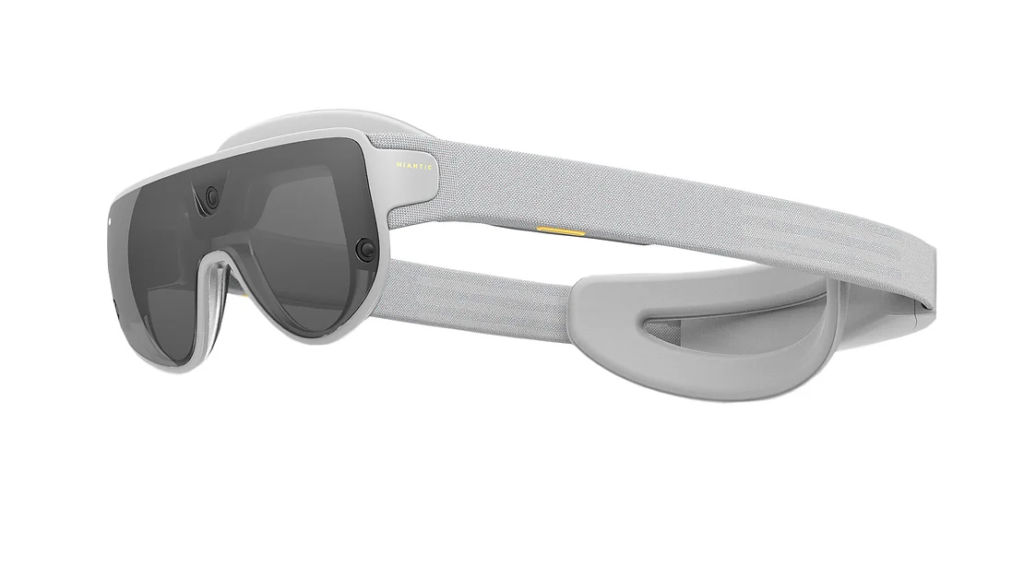 Nreal announced support for the latest versions of macOS, SteamOS, Xbox Series S, and PS5 for its Nreal Air Smart Glass. (Sources)
Nreal has announced support for the most recent SteamOS, the Xbox Series S and X, and the PlayStation 5. This means that PlayStation 5 users can play their games on a Nreal virtual screen, which is pretty cool in and of itself.
All this, as well as streaming onto the device via cloud services, is available to Xbox and Steam users. In addition, according to the announcement, support for GeForce Now, Nvidia's game streaming service, will be available before the end of the year.
The Nebula AR operating system is currently in beta and is compatible with Mac computers. This version is currently compatible with MacBook Pro and MacBook Air laptops equipped with Apple Silicon M1 and M2 processors.
Niantic reveals its version for a "real-world metaverse" and releases Lightship AR Developer Kit. (Source)
Niantic, best known for Pokémon GO, announced today the release of Lightship, an AR Developer Kit (ARDK) that will make creating augmented reality experiences more accessible. This openly available, free technology will assist Niantic in laying the groundwork for its vision of the "real-world metaverse."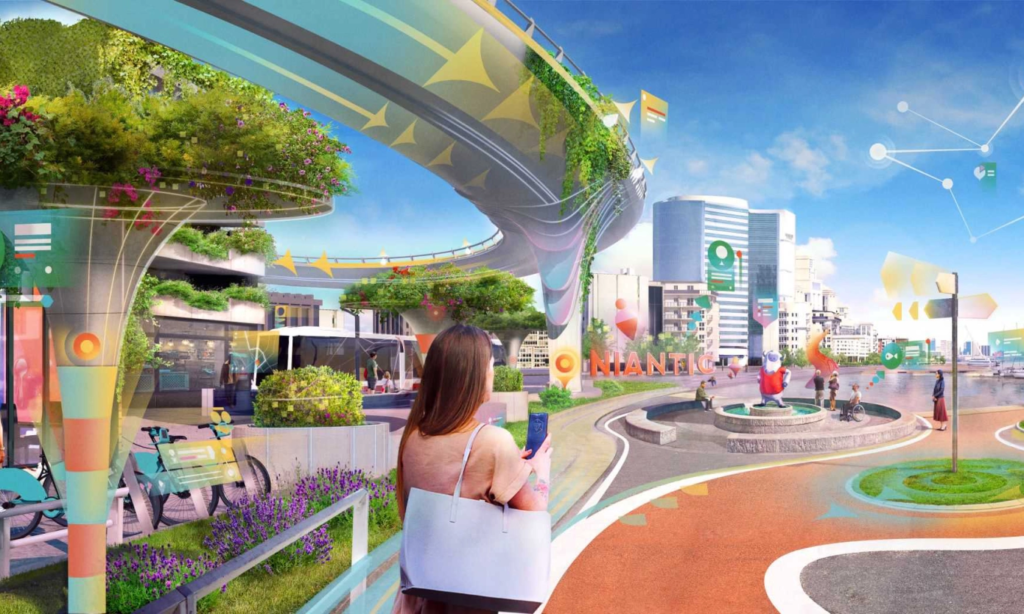 By integrating with Unity, a software used to create 3D, 2D, VR, and AR experiences; the software development kit will assist developers in creating experiences for iOS and Android. In addition, it provides Niantic's top three AR features — real-time mapping, semantic segmentation, and multiplayer capability — making tools developed by Niantic for years available to any aspiring creative.
Qualcomm Revealed AR2 Gen 1 Platform for AR Glasses at Snapdragon Summit, which will be a key component for the next generation of slimmer and more fashion-friendly AR glasses. (Source)
The company unveiled its latest technology, the AR2 Gen 1 platform, at the Snapdragon Summit. It will be a key component for the next generation of increasingly stylish
augmented reality (AR) glasses.
Power consumption is one of the most difficult challenges that designers face. Qualcomm's multi-chip design can boost artificial intelligence (AI) performance by 2.5x while using half the power. This may enable designers to create glasses that detect objects in the room more quickly while remaining lightweight.
Qualcomm's AR2 Gen 1 platform aims to spread the computational load across the frames by splitting the processor into three co-processors: one in each arm of the glasses and one above the bridge. In addition, it has a 4nm-based AR processor capable of handling multiple features such as visual analytics and graphics. It can also support up to nine cameras for tracking you and your surroundings.
Sony revealed next-gen VR headsets in Q1 2023, which are its latest and greatest VR headsets for PlayStation 5 consoles. (Source)
The highly anticipated console VR headset will go on sale on February 22, 2023, with prices starting at $549.99. Every PlayStation VR2 headset purchase includes new and improved PlayStation VR2 Sense controllers and stereo headphones.
World of Warcraft launched the Dragonflight AR experience. (Source)
World of Warcraft, the top-rated massively multiplayer online (MMO) game, launched the Dragonflight AR Experience that allows users to snap selfies with a stable of virtual dragons in the real world.
Dragonflight is a WebAR experience that is now available on smartphones. It does not require downloading any additional application. Instead, you can scan the QR code provided with your smartphone to access the camera.
Four dragons are to pose with: the Proto-Dragon, the Highland Drake, the Wylderdrake, and the Velocidrak. These mystical beasts can be repositioned and resized in your real-world space using simple touch controls.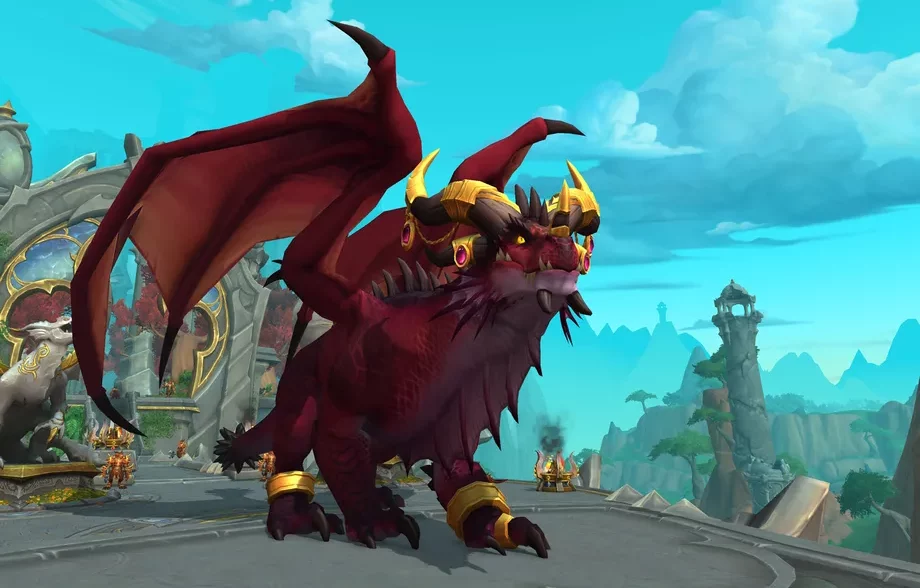 Once you've found the ideal location for your virtual dragon, take a photo with your forward-facing or selfie camera to share with friends and family. You can even direct your dragon to make specific gestures.
VR developer Tender Claws is teamed up with Netflix to launch Stranger Things VR in 2023. (Source)
Tender Claws (The Under Presents, Virtual Reality 2) is collaborating with Netflix to release Stranger Things VR, an officially licensed VR game based on the hit Netflix series. The psychological horror-action game, available on major VR platforms next year, will cast you in the role of Vecna, the main antagonist of Season 4.
According to Tender Claws, Stranger Things VR will allow you to experience the show from a "never-before-seen perspective." In addition to exploring unknown realities, you'll invade fan-favorite characters' dreams, use telekinetic abilities to battle humans and creatures and form the hive mind as you aid Vecna in planning his revenge against Eleven and Hawkins.
China plans on shipping over 25 mn VR headsets by 2026 as a Part of a five-year plan to strengthen the country's digital economy. (Source)
According to Reuters, China intends to ship more than 25 million VR headsets by 2026 as part of a five-year plan to boost the country's digital economy. The ambitious action plan, which includes augmented reality (AR) and mixed reality technologies, was released by five Chinese government ministries led by the Ministry of Industry and Information Technology.
According to International Data Corporation (IDC), China shipped approximately 500,000 VR headsets in the first half of 2022. This new strategy aims to boost the country's VR industry's value to more than 350 billion yuan ($48 billion) by 2026.
This figure includes sales of both hardware and software. As part of the expansion, the government plans to assist 100 core companies and establish ten public service platforms.
Lastly, today and the future beyond hold tremendous potential; it's high time the users gear up and adapt themselves to immersive technology.