AR VR is not new to anybody; it has existed for over a decade, but recent technological breakthroughs and AR Development tools, along with the announcement of Metaverse, have made it the shining star of the present. Applications of AR VR are everywhere, and most youths are using these technologies with or without knowing through their smartphones. AR VR is here to stay and change how we interact with our surroundings. Explore 10 interesting stats and facts about AR!
According to the latest report from Statista, the Augmented reality (AR), virtual reality (VR), and Mixed Reality (MR) market reached $28 billion in 2021 and is expected to grow to over $250 billion by 2028 with a CAGR of 31.47%.
With the fast-growing adaptation of AR VR in multiple industries worldwide, developers and non-developers are looking for better development tools and kits to create interactive AR VR applications and experiences with nominal costs.
You are in the right place if you're looking for the best AR development tools for your projects. So without further ado, let's jump.
This one is exclusively for iOS developers. ARKit is used to build AR mobile apps and games for iOS platforms such as iPhone, iPad, & other Apple devices. It supports ARKit Unity, so it doesn't need to connect directional markers for orientation and routing in ARKit. It can identify the environment's dimensions based on lighting conditions and seamlessly integrates virtual objects with real life.
Features
Capture a 4K video feed using a back camera.
Instant placement of AR objects in real-world
Depth API for precise measurement and seamless virtual object placement
Real-time motion capture for a better AR experience
Simultaneous front and rear camera
People occlusion and Scene geometry for better immersive experiences
Platforms supported: iPhone, iPad, & Apple Devices.
Price: Free
ARCore is nothing but ARKit for Android, except that ARCore supports multiple platforms, unlike ARKit. Its motion tracking, environmental understanding, and light detection easily embed the virtual object into the real world.
Features
Motion tracking understands and tracks the phone's motion relative to the surroundings.
Environmental understanding detects the size and location of all types of surfaces.
Lighting recognition understands and estimates the environment's current lighting conditions.
Platforms supported: Android, NDK, Unity (AR Foundation), iOS, Unreal, and Web.
Price: Free
Vuforia is one of the most popular AR frameworks for AR development and was introduced by Qualcomm. It enables the developers to create marker-based and markerless AR experiences for iOS and Android. In addition, its API supports native development for iOS, Android, and Unity.
Features
Powerful computer vision technology enables AR experiences to be fast and accurate.
VuMarks helps to customize the designs to create AR experiences for any unique object.
Vuforia object scanner recognizes 2D and 3D objects.
It supports various targets such as area, model, image, thing, cylinder, multi, and ground plane.
Platforms supported: iOS, Android, Unity, Magic Leap 2, Universal Windows Platforms
Price: Free and Paid
Wikitude is a popular and powerful tool for cross-platform AR apps. Its flexibility allows developers to customize solutions and retrieve 3D objects from third-party SDKs through its platform. Moreover, its optimized detecting and tracking feature can be used in the AR experience alongside other AR frameworks like ARCore, ARKit, HoloLens, and AR Foundation.
Features
It supports tracking images on devices, cylindrical objects, and images from cloud servers.
It also tracks multiple images & objects at the same time.
It supports smart glasses like HoloLens 2
It imports and renders 3D objects using SLAM technology.
With Wikitude Studio, one can add, manage, and manipulate virtual objects without coding.
Platforms supported: Android, iOS, Unity, Flutter, HoloLens,
Price: Free Trail, and Paid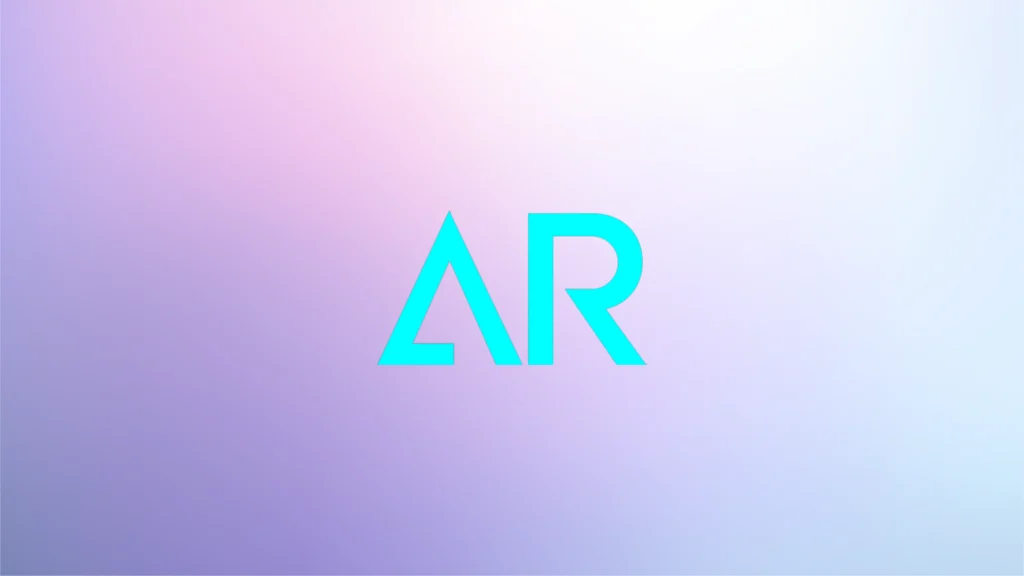 ARToolKit is an open-source library for AR development based on marker recognition. It uses computer vision techniques to calculate the user's viewpoint in real-time to overlay virtual images with real-world objects. The tracking libraries and complete source code for these libraries allow programmers to port the code to a wide range of platforms or customize it for their applications.
Features
The latest version of ARToolKit supports both video and optical see-through AR.
It processes both 2D and 3D images.
It supports fast and precise tracking of the position and orientation of the camera.
It also provides fast and precise tracking, enabling the rapid development of interesting AR applications.
Platforms supported: iOS, Android, Windows, Linux, Mac OS X
Price: Free
Who could have thought that you could experience AR without installing an app? The 8th wall by Niantic enables developers to create and publish WebAR experiences that run in a browser. It is hyper-optimized for real-time WebAR on browsers. It was built using standards-compliant JS and WebGL, and SLAM engines. The 8th wall is a sophisticated WebAR development tool.
Features:
The 8th Wall Cloud Editor enables developers to develop fully featured WebAR projects and collaborate with team members in real-time.
It includes features like World tracking, Image targets, and Face Effects.
In the latest version, you can create location-based WebAR experiences by connecting AR content to real-world locations.
It includes a Geospatial browser, and you can generate and download 3D meshes for the occluders or as a reference for creating location-aware animations.
It introduced the first in-browser video recording feature for WebAR projects.
Platforms supported: Web
Price: Paid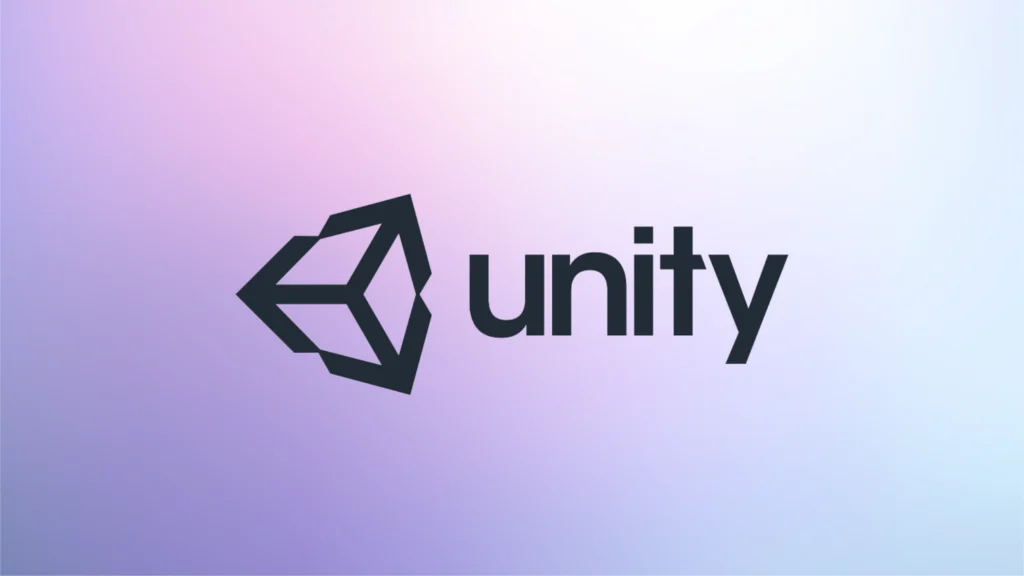 As an AR VR enthusiast, you heard about Unity. Unity is an end-to-end creation platform for developing AR. It offers AR Foundation, Unity MARS, and XR interaction Toolkit, allowing you to create an AR experience. In addition, it supports 25+ leading platforms, which is the largest possible audience.
Features
It comes with numerous features aimed at rapid development without compromising quality.
It provides excellent graphics and real-time lighting capabilities for every device.
Unity allows users to modify object animations while the game is running.
It supports cross-platform development that allows simultaneous development for different platforms.
And list continuously, with Unity, you can develop AR experiences for any device that has ever been made (that supports AR).
Platforms supported: iOS, Android, Windows, Xbox, Linux, PS4, PS5, Microsoft HoloLens, Magic Leap, Oculus, ARCore
Price: Free (Unity) and Paid (Unity Pro)
Spark AR Studio by Meta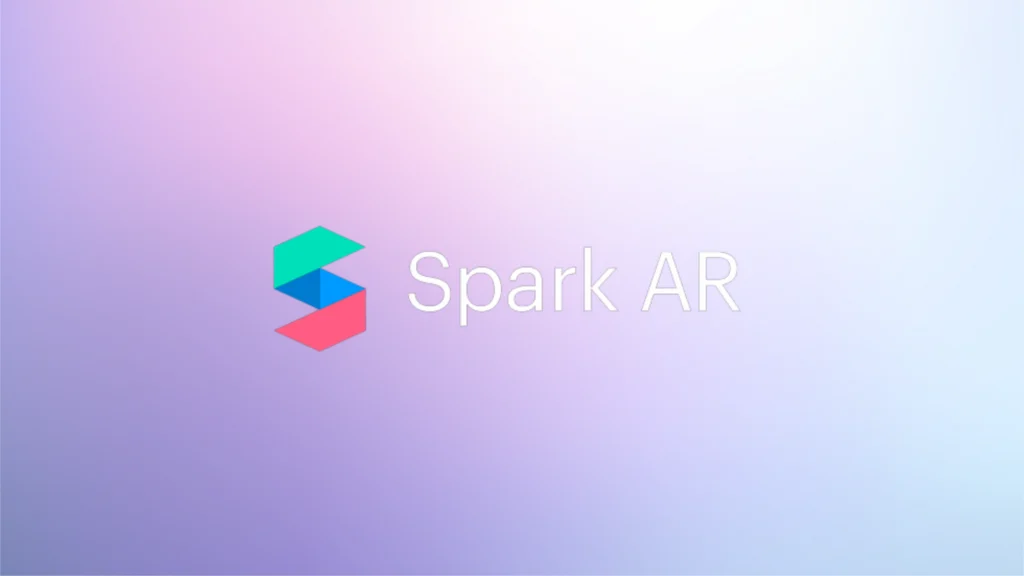 Thanks to Meta's Spark AR studio, everyone can create AR filters without any hassle of learning to code or having high-configured computers. It is like Photoshop for AR. One can create simple to complex AR experiences. The primary goal of Spark AR Studio is to let businesses create and share AR experiences that reach billions of people using Instagram and Facebook. It helps to build intuitive, customizable AR experiences.
Features
From its libraries, you can import 3D objects and audio files.
It has time-saving shortcuts that automatically create face trackers, materials, textures, and lighting.
Visual programming tools like Patch Editor enable developers to create sophisticated interactive effects without writing a single line of code.
It offers two types of effects: People effects and World effects.
Platforms supported: Facebook & Instagram
Price: Free
To all snap lovers, we know you want to create no-code AR filters for your Snapchat. We've got you covered. Snap has its no-coding AR development tool, Lens Studio, which only supports Snapchat (but has perks). Snap AR features all its b2b and b2c AR experiences and solutions: Lens Studio, Camera Kit, AR Shopping, Creator Market Place, Lens Web builder, Snap Camera, Scan, Spectacles, and Ghost.
Features
Snap Camera supports Desktop that offers hands-free engagement with AR.
Spectacles support wearable AR glasses that allow snapchatters to experience AR in new, totally immersive dimensions.
Camera Kit allows developers to bring the power of Snap AR into their products, creating
unique AR experiences in their apps.
It has Spatial persistence, where users can read or write AR content at a physical location and retrieve the same at the exact location.
It has remote assets that allow developers to dynamically store assets within Lens cloud to load their created content into lenses at runtime.
It features Canvas, a new component that adapts to multiple tracking solutions, giving developers the flexibility to add more 2D AR-enabled content to their experiences.
It has full body tracking, speech recognition, 3D hand tracking, Feet recognition, body morphing, and Face occlusion.
Platforms supported: iOS, Android, Desktop, Web, & Snapchat
Price: Free
Kudan is a SLAM (Simultaneous Localization And Mapping) tool created by the Chinese, similar to Vuforia in many ways. The SLAM technologies are pioneers in understanding spatial and cubic, and it is essential for visual sensing, navigation, mapping, and recognition by using images taken by cameras. In addition, it creates high-quality 3D graphics.
Features
Professional AR SDK develops compelling applications for mobile devices.
It supports marker and markerless tracking, map integration, and camera re-localization.
It also provides Unity Plug-ins.
It uses AP(Artificial Perception) technology to fill the gap of AI in AR/VR development.
It also supports a wide range of sensors for localization and mapping, such as monocular and stereo vision cameras, Light-detection-and-ranging (Lidar), Time-of-Flight (ToF) cameras, Inertial Measurement Units (IMU), and Global Navigation Satellite Systems (GNSS).
Platforms supported: iOS & Android
Price: Free and Paid
As immersive technologies are expanding, AR adaptions will increase in all industries without a doubt. One day AR will become an integral part of the daily life of people. Many developers are creating interactive 3D experiences with different tools. Developers are always searching for a gold mine of tools they can use to create excellent applications that benefit larger audiences while saving them a great deal of money, time, and effort.
Still, trying to decide which AR tools to use? We are here for you to help. You can reach us to learn more about the best suitable tools for your needs. At VeeRuby, we believe that "Knowledge shared = Knowledge2". Therefore, we occasionally send you more interesting facts, newsletters, and treasures of knowledge.
Immerse yourself in a world of knowledge!
Subscribe to our newsletters, where you can learn more about immersive technologies that create a new world.