AR is seen as a mainstream technology and will soon be adopted by every industry. AR facts show that it isn't just about game development or face filters; it is an innovative software development that creates seamless relationships with users. Explore 10 interesting stats and facts about AR!
AR experiences have become so prominent that they are no longer considered exotic technology. As a result, most companies seek to leverage this technology as augmented reality transforms operations and marketing efforts.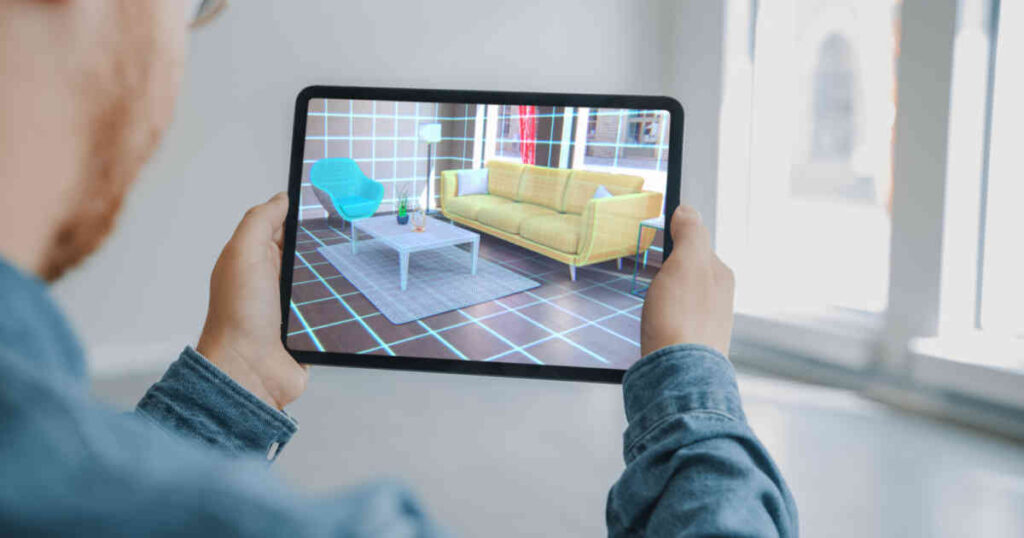 Check these eye-opening stats and facts about augmented reality and better understand where the market is headed.
1. With a CAGR of 31.40%, the global mobile augmented reality (AR) market is expected to reach $184.61 billion by 2030. (Allied Market Research)
2. The number of potential mobile AR user devices is estimated to reach 1.4 billion in 2023, slightly higher than 1.07 billion in 2022. (Statista)
3. Interacting with AR-enabled products results in a 94% greater conversion rate. (Snap Consumer Global AR Report)
4. With benefits such as faster download speeds and more accessibility, 5G will boost the adoption of AR technologies. (Deloitte Digital)
5. More than 200 million individuals use Snapchat AR every day. (Snap Inc.)
6. 67% of media planners and buyers want AR/VR ads in digital marketing campaigns. (MediaPost)
7. 70% of consumers believe augmented reality can help them gain new personal skills. (ISACA)
8. AR implementation could result in 40% higher conversion rates. (Threekit)
9. The survey results reveal that 60-70% of consumers see clear benefits in using AR with other technologies. (TheMotelyFool)
10. Mobile AR ad revenue is expected to grow by $6.68 bn by 2022. (Statista)
In the coming years, augmented reality statistics will confirm that AR is becoming the dominant platform in the industry. Furthermore, augmented reality statistics show that organizations that invest early in this technology would most certainly acquire a significant advantage over their competitors.
Are you ready to adopt AR into your marketing? We're here to help you reach us to get customized AR solutions that fit your marketing strategy.